Sisters Jess and Daisy Duffield took on a 5 day stage race the European Junior Cycling Tour Assen (The Jeugdtour) in Holland this week. The race itself consisted of a prologue, Criterium, Points race, Time Trial & another Criterium. This race is about as serious as kids cycle racing gets.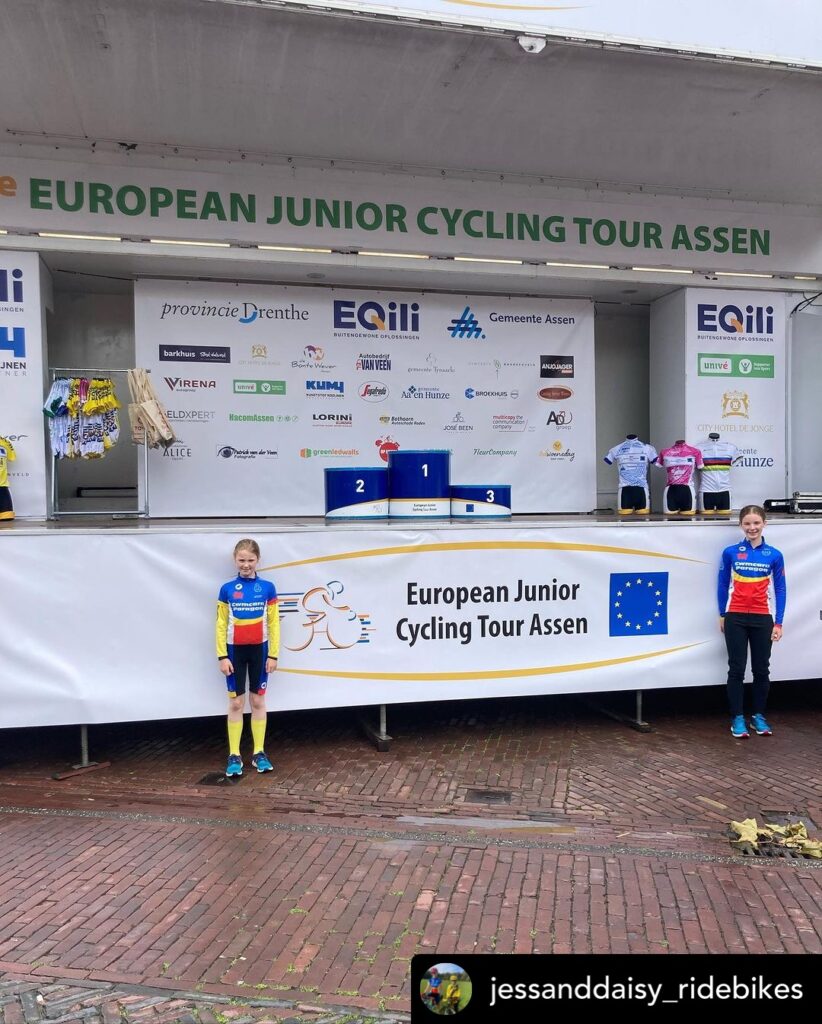 Stage 1: Prologue
The conditions were wet around the tarmac/cobblestone loop around the village. It was cool to have a proper start ramp.
Jess was 8th overall (3rd girl), whilst Daisy finished 9th overall (5th girl)

Stage 2: Criterium Emmen
Circuit race with alternate sprints for the green jersey on the finish line and the white jersey on the climb.
Both girls worked hard, Jess worked a bit too hard during the race and had nothing left for the final sprint, but was a great experience.
Daisy 5th overall, 3rd girl
Jess 15th overall (bunch sprint), 5th girl
Stage 3: Points race in Assen
Sprint laps for points towards the green jersey today.
Jess had 4 sprints over 12 laps, and scored points in every sprint, finishing 6th overall and 1st girl
Daisy had three sprints over six laps, and scored points in every sprint, finishing 8th overall and 4th girl.
No time changes today so no changes in GC.
This was Daisy's first Points race and first experience of close bunch sprints.
Lucky with the weather again, several heavy rain showers during the day but not during the girls' races.
Between the two races we did a sighting lap of Stage 5 for Friday, bumpy cobbles and tarmac sections under the trees.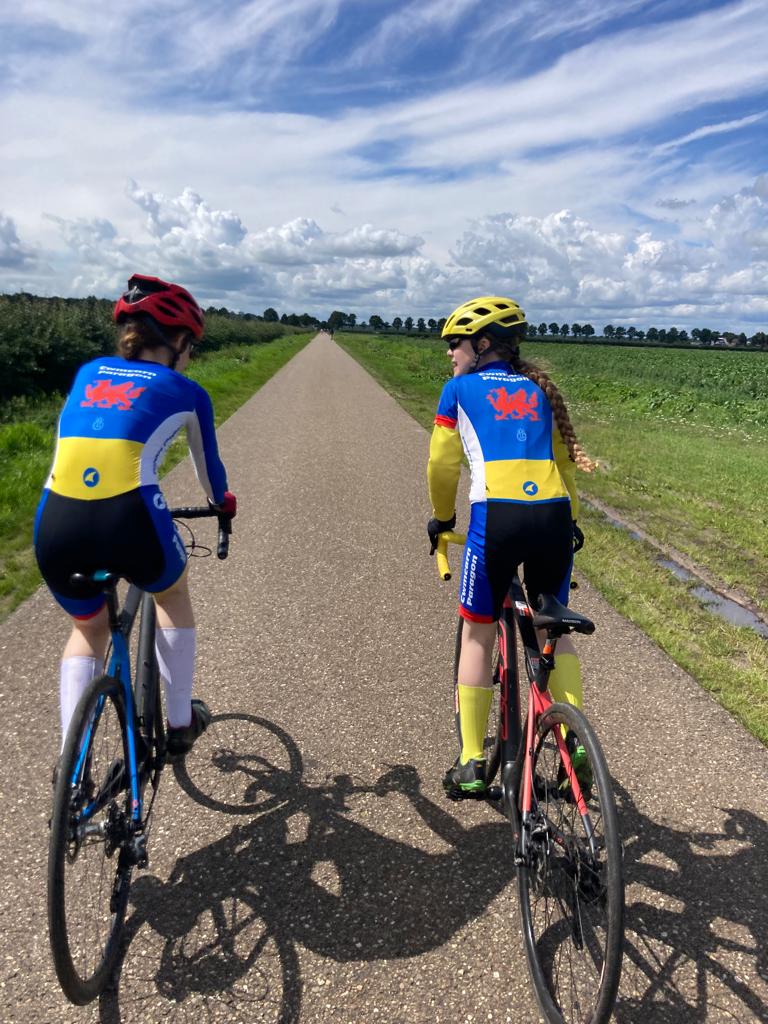 Stage 4: Time Trial
Jess's category had 6km on the flat followed by a short hill climb of 16% gradient. Jess had a storming ride and finished in 5th place overall (8 seconds behind the winner), first girl to finish, 29 seconds in front of the next placed girl.
Jess has jumped up from 3rd girl in GC to first girl.
Daisy's category had 2.1km on the flat. She did a good job into the headwind and finished 4th girl.
It was so nice to have a dry day, and the sun came out!
All to play for tomorrow in the final stage- a Crit race with cobbles.
Stage 5: Criterium Asserbos
Jess was stoked to race in the pink jersey today, and felt strong and won the stage overall.
Daisy did a great job and finished 2nd girl today, her highest finish.
Final standings:
Jess: 5th overall GC, 1st girl, 8th in the Green points classification (2nd girl), 7th in the White special classification (1st girl).
Daisy: 7th overall GC, 4th girl, 4th in the Green points classification (2nd girl), 8th in the White special classification (4th girl).
Jess and Daisy have had a great time here and enjoyed the racing.
Great to have another dry day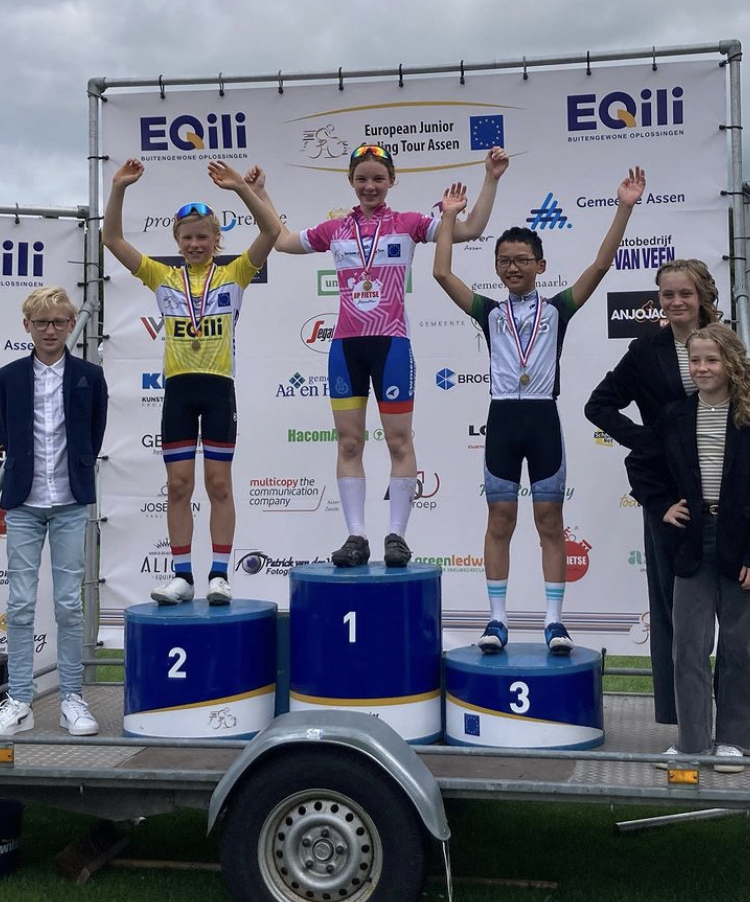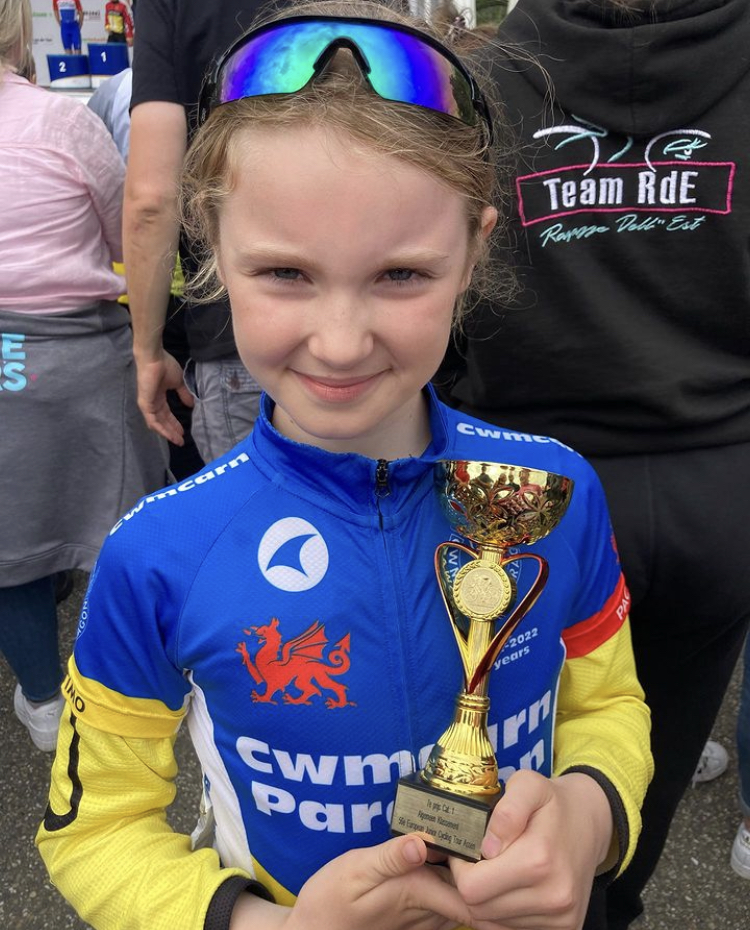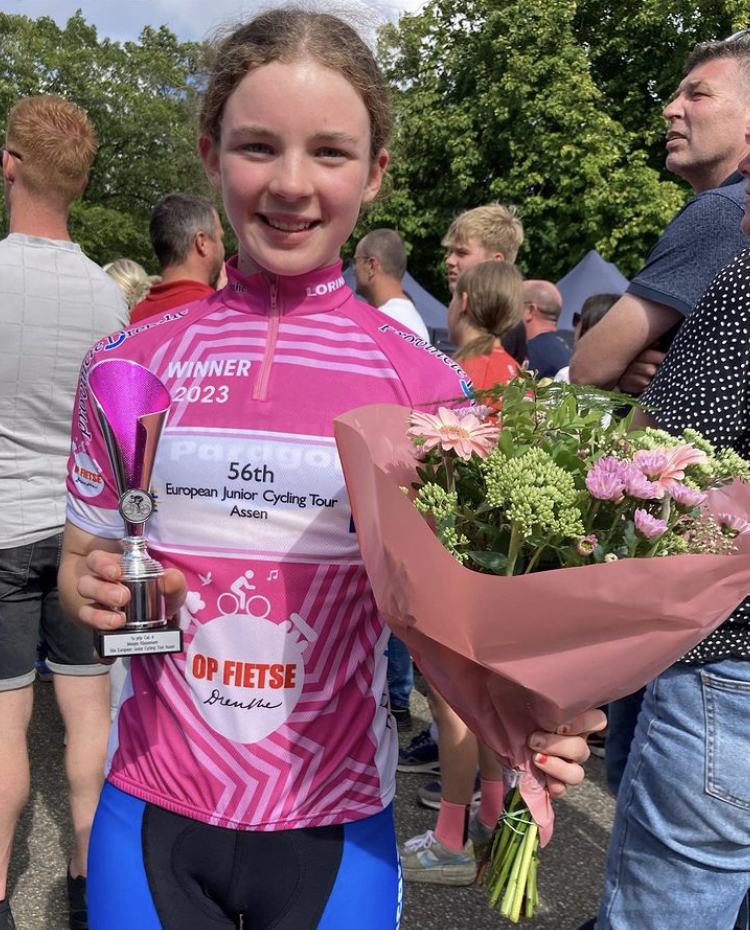 Congratulations Jess and Daisy, you have truly done the club, and more importantly yourselves proud. Congratulations.